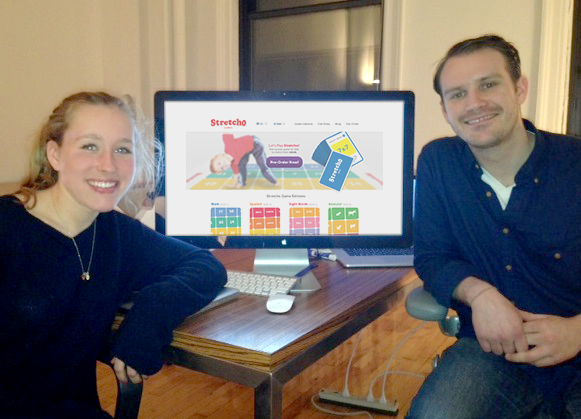 "Assess not only your own skills, but those of your network of friends and family." - Entrepreneur Club instructions
The quote above is taken from the notes that my teachers gave out to the members of my Entrepreneurial Club at school. In this project, it relates to why I, as an entrepreneur, would be qualified to start and run this venture.
Startups are collaborative projects. With the prototype of Stretcho Games, I assessed the skills of friends and family, as suggested by my Entrepreneur Club, and worked with many people in my network to collaborate with and help me. I'll be mentioning these mentors and helpers in this blog, and today's featured mentor is Graham Riley. He's a Columbia MBA student and spent 5 years in China working in finance. (He speaks fluent Mandarin Chinese.) He is pictured here with me.
In my tutorial session with Graham last week, he went over the basics of accounting and startup financing  and "cost of goods sold" which I'm starting to learn about at my school's entrepreneur club. We also discussed things like the "balance sheet, income statement, and profit and loss" statements. For Stretcho, the upfront startup costs include plate setup for the mat printing. This is a one-time upfront cost for each edition of Stretcho and the same thing goes for the box packaging print run.